POND CONSTRUCTION & FIBREGLASS LINING SERVICE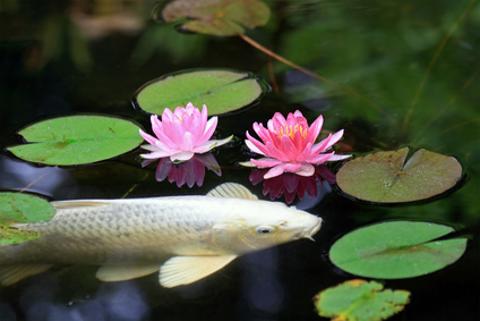 ABOUT US
We design, plan, construct & install high quality ponds & fibreglass pond linings, tailored to your requirements, including special KOI.
Midland ponds can offer you a full range of skilled services from
Pond design
Ground work
Block work
Kingspan
Fibreglassing
Why enlist the services of all different tradesmen, when you can get it all done professionally by one, saving time and money. Carl has teamed up with James from Sutton Landscapes for all the ground work.
Free quote for your project, however big or small.
Our work is guaranteed for 10 years for complete peace of mind
Contact us for a free no obligation quote - a quote we will work hard to stick to!
You can also find out more about us on our Facebook page.
EXPERIENCED & SKILLED
You will get a completely professional service from Carl who is highly experienced.
20 years experience in fibreglass work and pond construction.
10 years direct experience of creating beautiful ponds.
Pride in a job well done is something we ensure happens. Leaving customers with a sense of pride too in having a beautiful new home for their prized fish is the icing on the cake!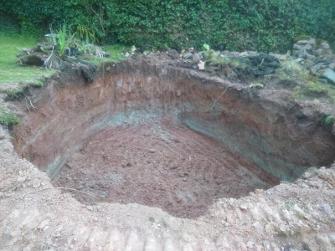 FLEXIBILE
We can usually design, construct &line most shape ponds.
No job too large or small - from starter fish ponds to swimming pool conversions with GRP linings built to spec.
Fibreglassing your pond is ideal because we fibreglass directly to the pond itself, giving each pond its own bespoke liner.
On our Testimonials Page you will see some examples of the different styles and shapes of ponds we have lined for our customers.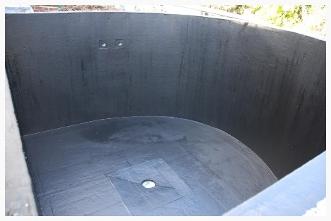 RECOMMENDED
When you need a skilled craftsman to line your pond, you need to be assured of a great job.
Your fish are precious so only a recognised expert will do.
Nothing gives you greater reassurance than recommendations from respected experts.
We are one of a small selection of GRP lining experts that Richdon Koi refer their customers to.
Couple that with a bespoke pond construction and you will have the envy of the fish pool!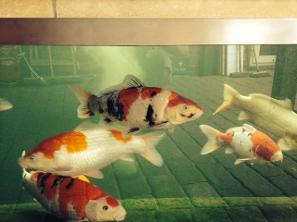 Midland Fibreglass Ponds work is guaranteed for 10 years
Why not take a look at examples of our work and customer feedback on our Testimonials Page
Areas Covered
We are centrally based at Burton on Trent in the Midlands and service all the surrounding towns and cities such as Burton upon Trent, Swadlincote, Uttoxeter, Tamworth, Derby, Birmingham, Nottingham & Leicester.
National jobs aren't a problem for us but we do need to charge a little extra to cover travel costs